Interested in enhancing your skills on women's rights issues? What about NGO management and communications?
Our training page will have the right opportunity for you!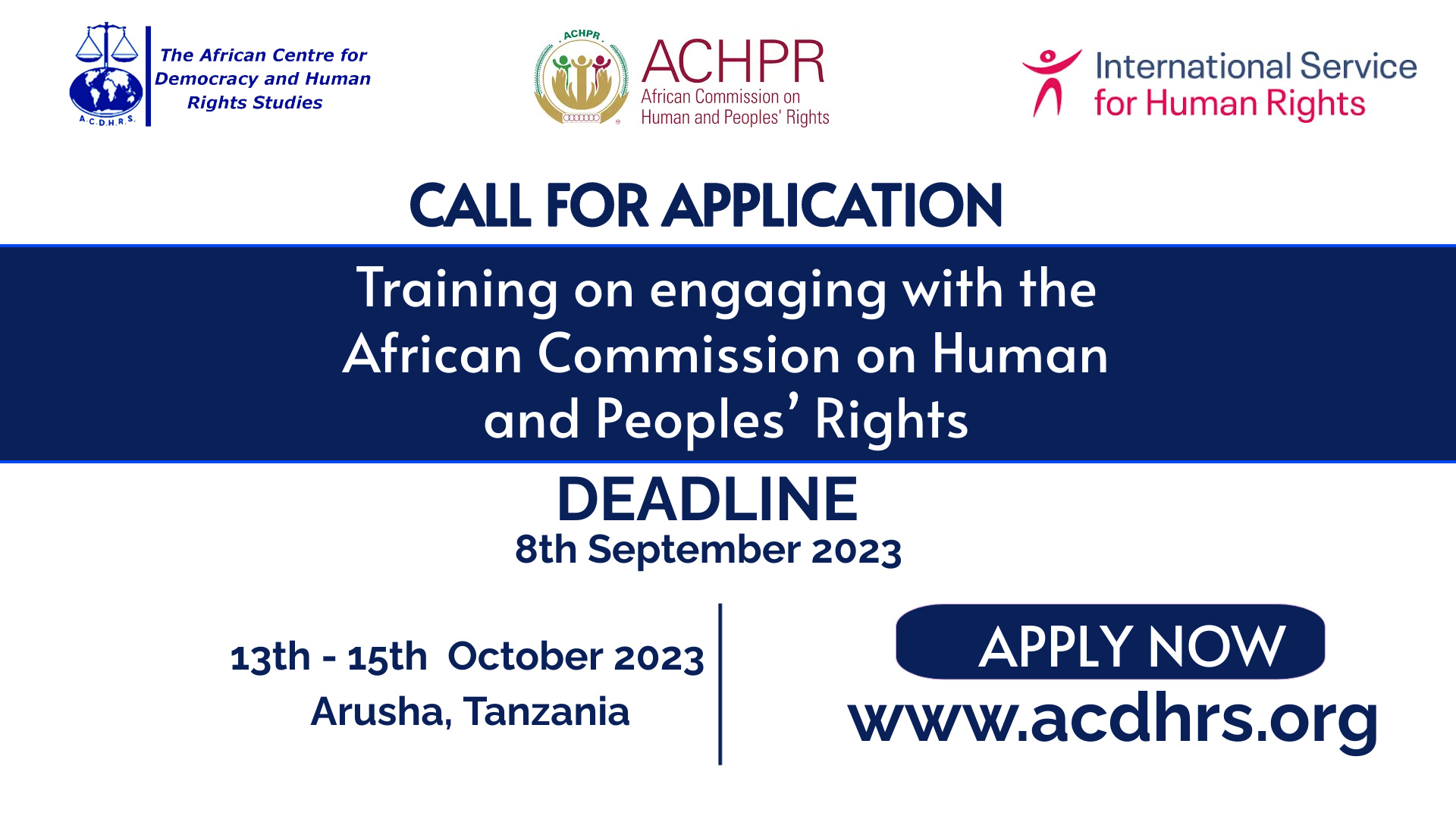 Publications
Blog
News
The African Centre for Democracy and Human Rights Studies and the International Service for Human Rights are organizing a training to equip human rights defenders with the knowledge and skills to integrate the African Commission on Human and Peoples Rights ("the ACHPR") into their existing work at the national level in a strategic manner and provides an opportunity for participants to prepare for and engage in lobbying and advocacy activities at the ACHPR with the aim to effect change back home at the national level.
Find out more
Publications
Blog
News
 This 28 September 2023 marks the global day of action for access to safe and legal abortion.  We, the Special Rapporteur on the Rights of Women in Africa (SRRWA) of
View more